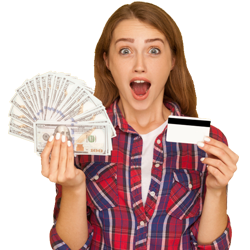 There are 123,853 small business owners in the Tampa Bay area, according to the US Census Bureau. Each of these companies will need larger advertising budgets to successfully compete for a fair share of the expected explosion in consumer spending this year.
Based on new forecasts from The National Retail Federation (NRF), Tampa Bay area consumers are expected to spend between $50.4 and $51.3 billion at retail in 2022, a six to eight percent growth over the previous year.
The NRF's forecasts exclude restaurants, gas stations, and automotive dealers. Included in the numbers, though, are non-store and online sales, which, in Tampa Bay, could reach as high as $12.1 billion this year. This level of spending would be 13% more than in 2021.
Even though the rate of growth rate for 2022 is lower than the 14% jump in 2021, the NRF points out that this year's spending will be well ahead of the 10-year, pre-pandemic growth rate of 3.7%
To participate in the expected surge in retail spending will require Tampa Bay business owners to advertise. Especially if retailers want to hold their own against the continued growth of non-store and online competition.