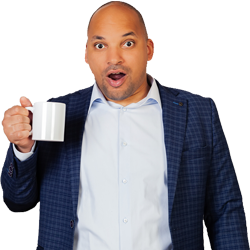 Local radio came to Tampa Bay on May 31, 1922, when WDAE signed-on. The station was owned by three-time Tampa mayor and publisher of the Tampa Daily Times newspaper, D.B. McKay.
The station broadcast from the sixth floor of the Citrus Exchange Building at the corner of Zack and Tampa Street. The building would later become the downton location of the Maas Brothers department store.
Early programming on WDAE consisted of phonograph music as well as baseball scores. The station had also been licensed by The U.S. Department of Agriculture to broadcast weather reports and bulletins.
In remarks celebrating WDAE's inaugural broadcast, Tampa Mayor Charles H. Brown said radio was "the wonder of the age that the human voice can be sent throughout the country."
For almost 100 years, small business owners have depended on local radio stations to successfully market their goods and services through depressions, recessions, wars, and natural disasters. Even now, during a pandemic, advertising on Tampa radio remains a dependable way to make cash registers ring.
Here are five facts every Tampa Bay small business owner needs to know about local radio in 2020.