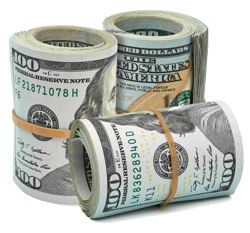 Over the next 12 month, Tampa Bay consumers will spend $54 billion on retail products.
Small business owners who want to compete for a share of this cash will need to advertise. As Professor Jef Richards at Michigan State University points out, "Advertising is totally unnecessary…unless you want to make money."
Bottom line: Tampa consumers will only buy from retailers they know about.
There are many ways small business owners to advertise. This includes local television, newspapers, or streaming media platforms like Pandora and Spotify.
But regardless of what product a retailer sells, advertising on Tampa radio the best option. Radio reaches significantly more consumers in every major retail category than all of the other media choices.
Take furniture for instance. Each year, according to Nielsen, consumers in Tampa Bay will spend more than $889,360,000 on sofas, chairs, dining tables, mattresses, rugs, and other home furnishings. Tampa radio reaches significantly more consumers who will buy furniture over the next month than can be reached by local TV stations, local newspapers, or streaming audio sites like Pandora and Spotify.
Furniture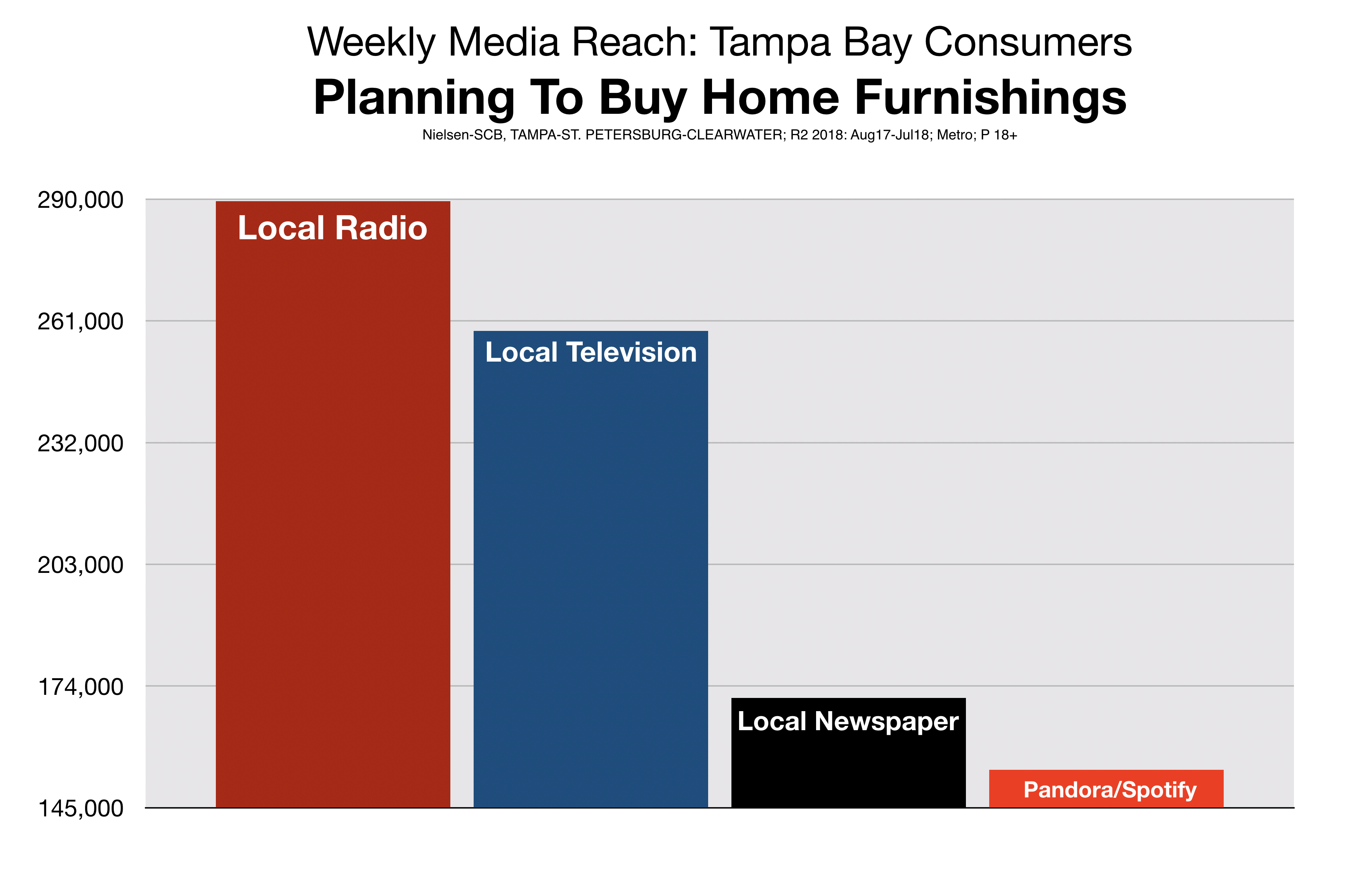 Regardless of the retail product a Tampa Bay small business owner sells, advertising on Tampa radio reaches the most potential customers than any other medium.
Major Appliances
Mattress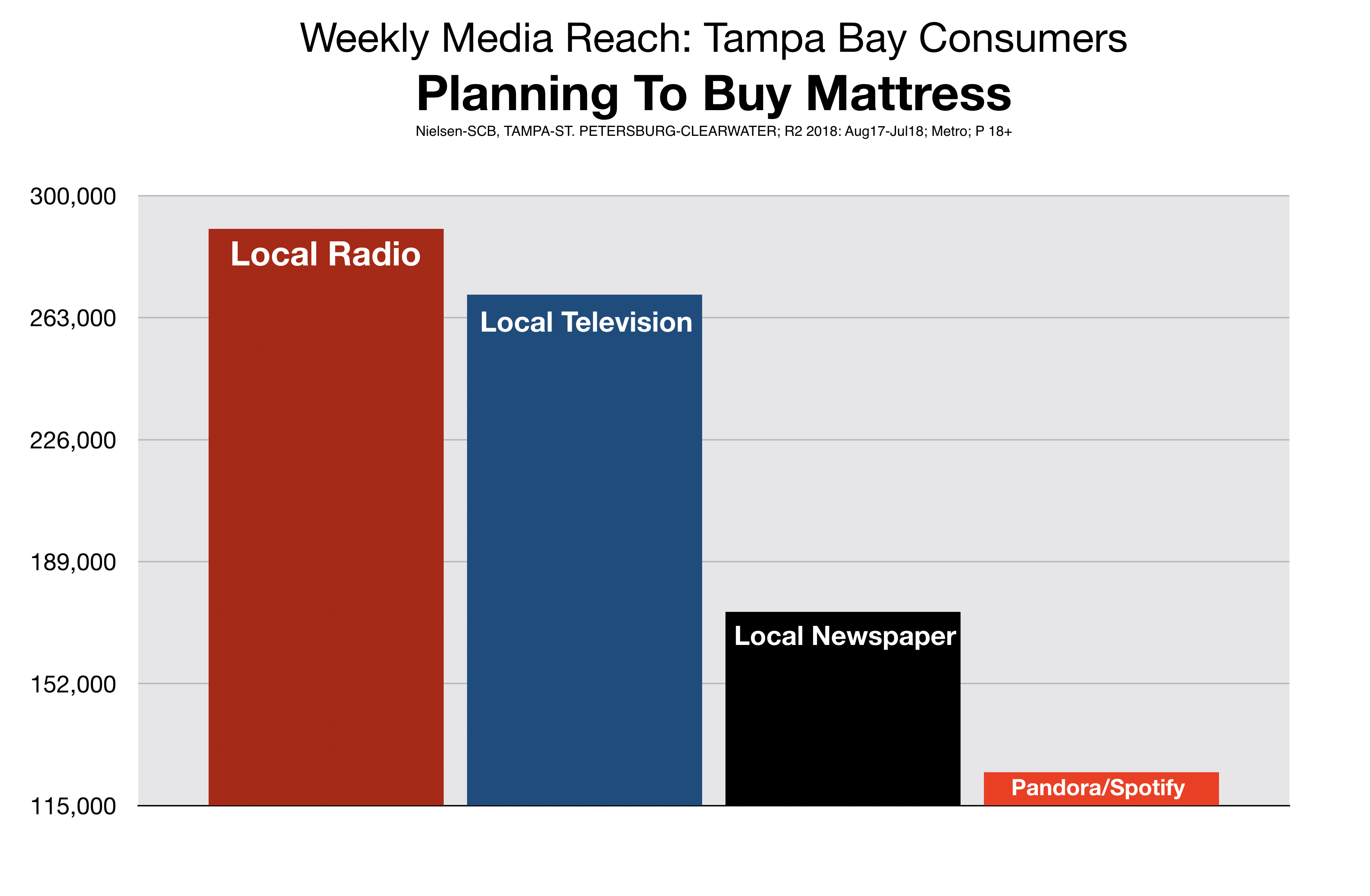 Carpeting/Floor Covering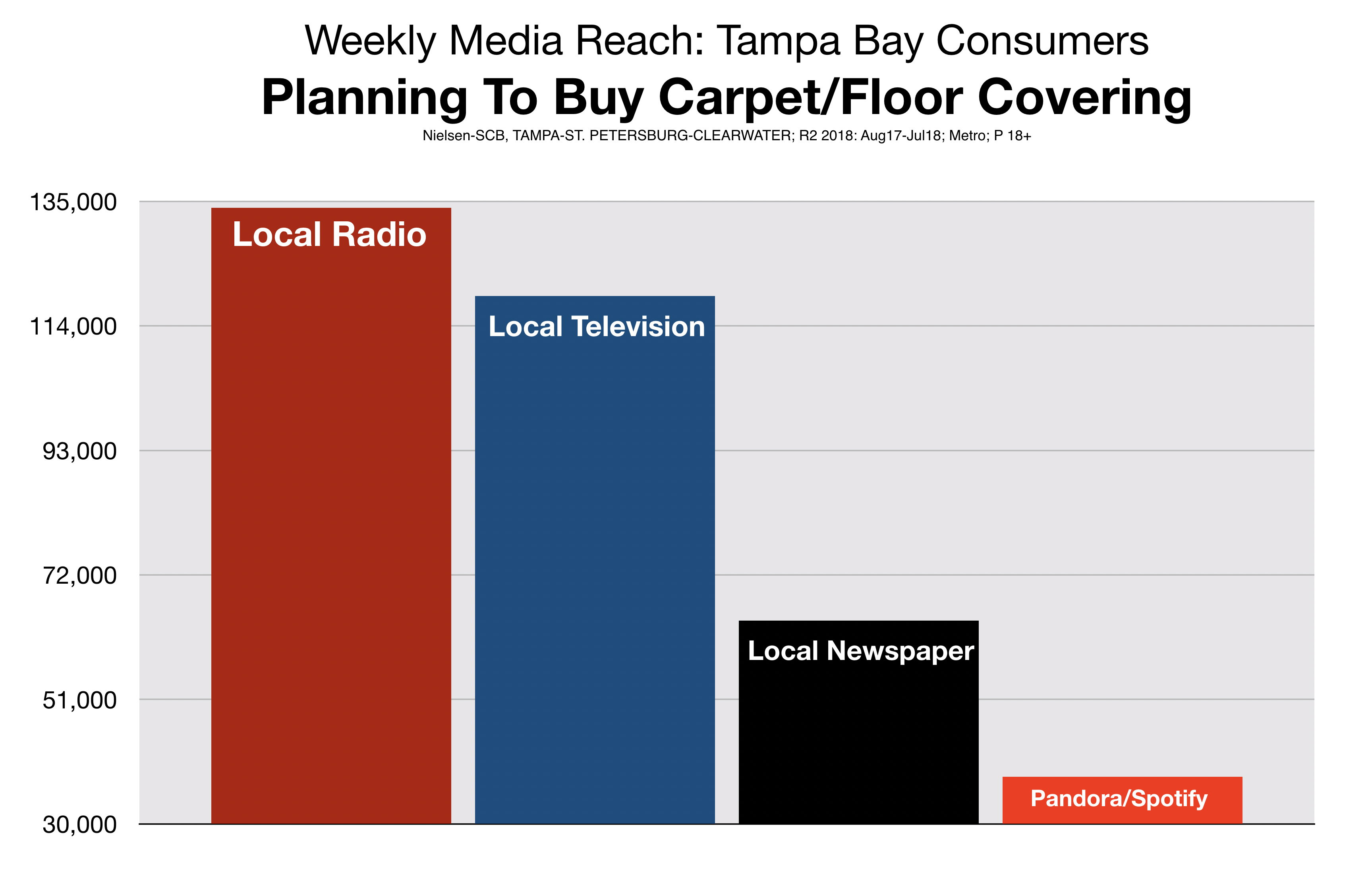 Heating/Air Conditioning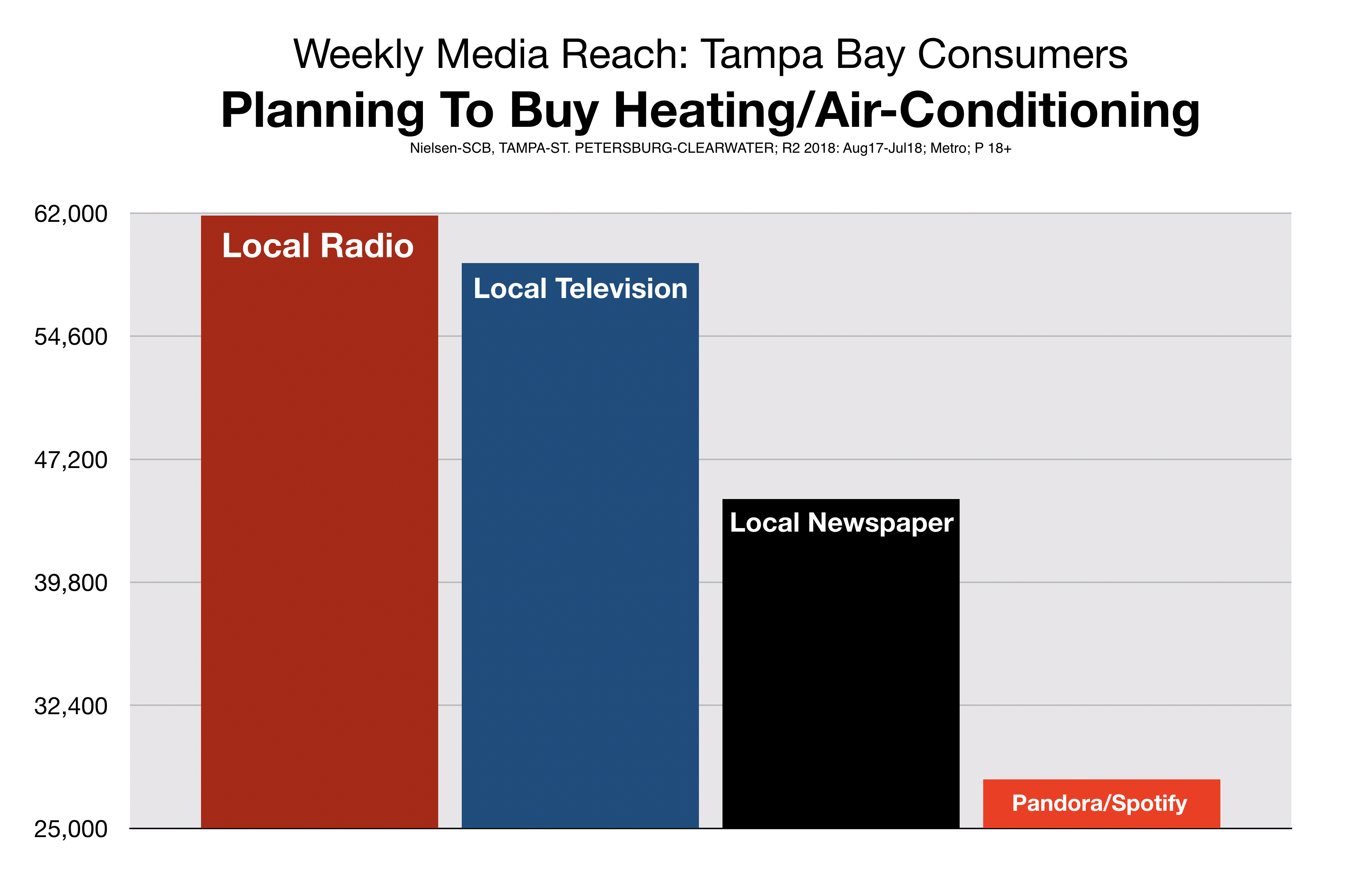 New Car or Truck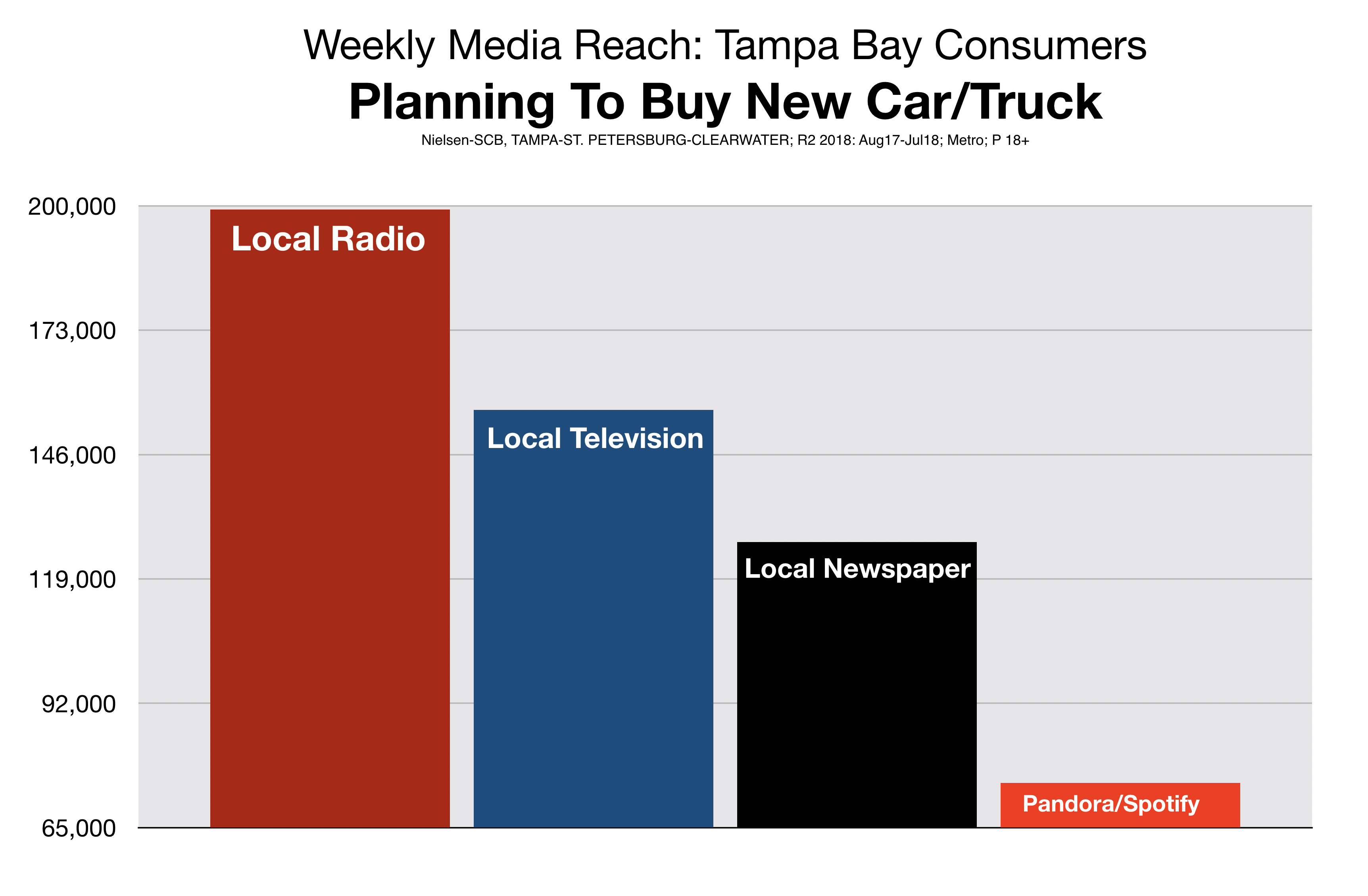 Home Security System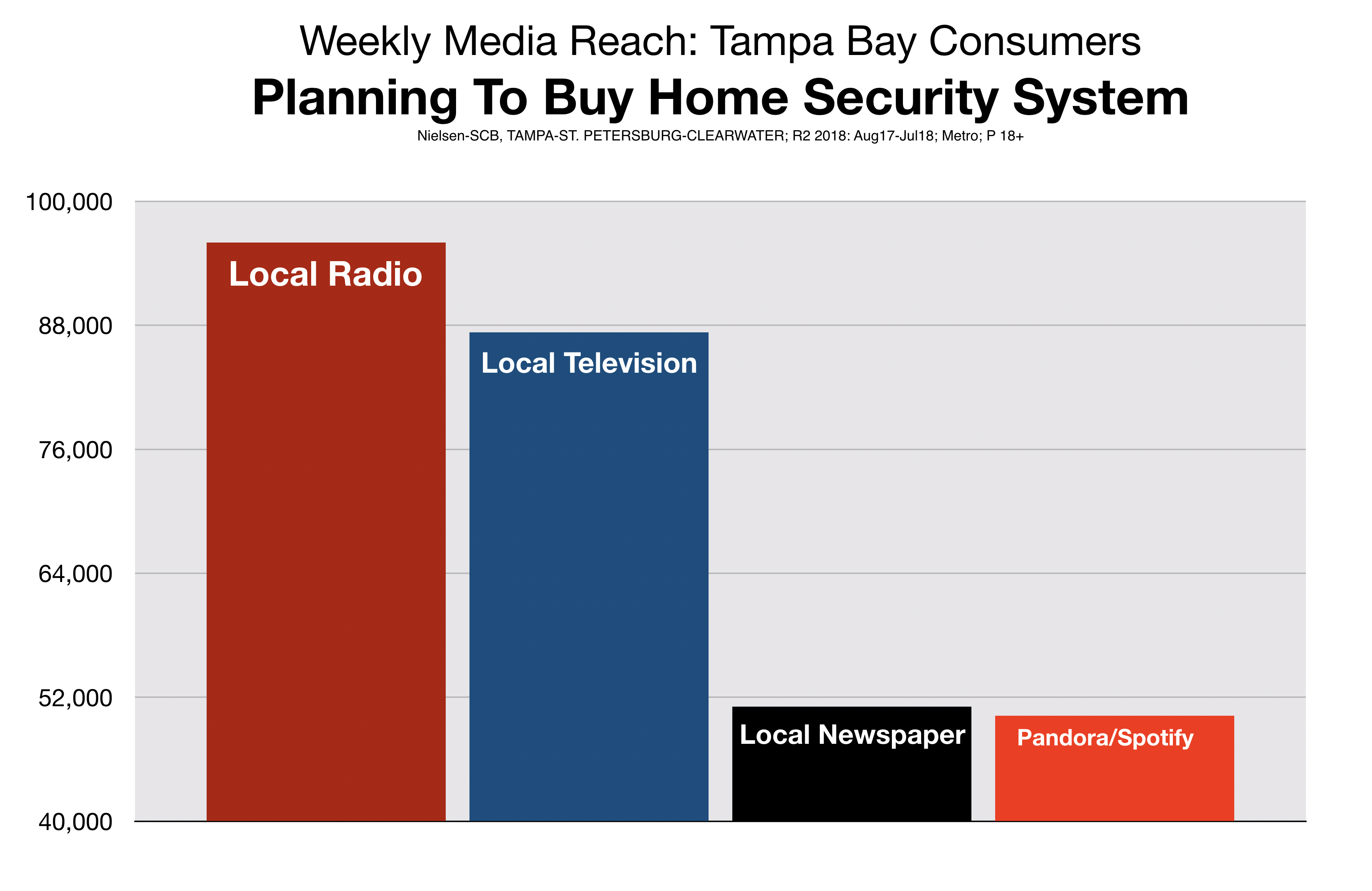 Radio Advertising Delivers Results for Tampa Bay Business Owners
The value of advertising on Tampa radio stations has been credited with the success and growth of many Tampa Bay small business owners.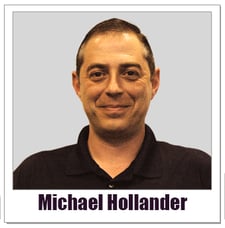 Michael Hollander and his family own Weather Tite Windows in Tampa. When he took over the company in 2006, it was deeply in debt and nearly out of business.
Since then, Mr. Hollander has built Weather Tite into the 24th largest home improvement company in America. Quite an amazing feat for a company that only sells replacement windows and doors.
"Advertising on Tampa Bay radio has been a huge part of the company's success," says Mr. Hollander. "Ninety-two percent of our leads say radio is the way they heard about us. The leads we generate from our radio ads cost us $4.00 each. That's almost half of what I pay for leads from other sources."
On Tampa Bay radio, I discovered, I could affordably purchase enough frequency to really have our brand sink into our target customers' heads," Mr. Hollander says.
What does Mr. Hollander receive from his investment in frequency? According to his in-depth lead tracking process, for every $1 he invests in radio advertising, he gets a $21 return on investment.
Advertising On Tampa Radio Stations Drives Store Traffic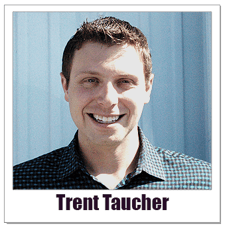 "Radio advertising is a huge part of our success," says Trent Taucher. His family has owned Budget Heating and Air Conditioning since 1992. "The constant repetition of our unique message on Tampa radio stations drives new customers through a door every day."
"When my dad started the business, we were a traditional selling and installing heating and air conditioning in homes and businesses. That's how it was for the first eight years," says Mr. Taucher. "Then in about 2000, our business model changed. We eliminated installations and began selling equipment directly to both residential customers and contractors from our warehouse."
"The success of our new business model depended largely on word-of-mouth. We quickly generated plenty of it with radio advertising."
After about three months of radio advertising, our store traffic shot-up," says Mr. Taucher. "That's when the ads really started paying for themselves. So much so, that in 2018 we increased the number of radio stations we advertise on."
Endorsements On Tampa Radio Translates To Sales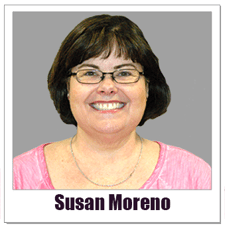 In May 2008, Susan and Jose Moreno opened Moreno's Bakery with three employees in a 2500 square foot storefront in Brandon.
"We were lucky to do $100 in sales per day back then," says Ms. Moreno. "Eleven years later, we now serve 600-1000 customer per day and have 50 employees."
Ms. Moreno cites her husbands baking skills and her advertising instincts for the success of their Tampa Bay small business. Ms. Moreno further credits a mix of cable TV advertising and commercials on Tampa radio stations with Moreno's Bakery's incredible growth trajectory.
Ms. Moreno is convinced that her successful advertising on Tampa radio stations is helped by the inclusion of personality endorsements into her radio schedules.
"The radio personalities we use in our advertising have a very strong connection with their audience. The listeners trust them like friends," says Ms. Moreno. "So when the DJs personally recommend our bakery, it brings a lot of credibility to us."