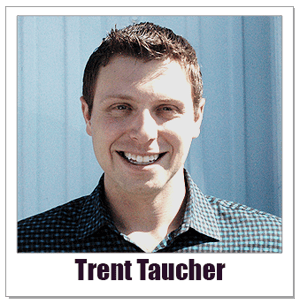 "Radio advertising is a huge part of our success," says Trent Taucher. His family has owned Budget Heating and Air Conditioning since 1992. "The constant repetition of our unique message on Tampa radio stations drives new customers through a door every day."
"When my dad started the business, we were a traditional selling and installing heating and air conditioning in homes and businesses. That's how it was for the first eight years," says Mr. Taucher. "Then in about 2000, our business model changed. We eliminated installations and began selling equipment directly to both residential customers and contractors from our warehouse."
"The success of our new business model depended largely on word-of-mouth. We quickly generated plenty of it with radio advertising."
Radio Advertising Brought Customers To Us
Budget Heating and Air Conditioning is not a traditional retailer. The company operates out of its well-stocked warehouse in an industrial section of Tampa. "We used our radio advertising to tell customers how to find us and how much money they would save buying direct from us. Every day, someone would say they would have never known we were here."
One day, in 2010 the company discontinued its radio advertising. "We didn't have, at the time, a way to track our return-on-investment from our ads," says Mr. Taucher. "That's about the time we started investing in pay-per-click advertising online. With PPC we could link our advertising costs to sales."
The negative effect of pulling out of radio was quickly apparent. "Almost immediately," says Mr. Taucher, "we watched as our store traffic diminished. When we stopped advertising on Tampa radio, we really lost an important part. of our business."
Advertising on Tampa Radio Has Top of Mind Value
That's when the company discovered the residual value of radio advertising. "Months after we stopped advertising on Tampa Bay radio, customers would still come in and say they knew about Budget Heating from the radio," says Mr. Taucher. "We had never considered top-of-mind value as part of our ROI calculations."
In 2017, Tampa radio made its way back into Budget Heating's advertising budget. "We started with a schedule on Spanish radio, says Mr. Taucher, "to expand our awareness among Tampa's growing Hispanic community."
"After about three months of radio advertising, our store traffic shot-up," says Mr. Taucher. "That's when the ads really started paying for themselves. So much so, that in 2018 we increased the number of radio stations we advertise on."
Tampa radio and PPC now comprise the majority of Budget Heating's advertising expenditures. "We use PPC strictly for conversions," says Mr. Taucher. "Radio is about creating word of mouth and staying top of mind. Radio advertising is much more of a branding tool for us."
Mr. Taucher says that nearly 50% of his advertising is paid for with co-op funds from his primary manufacturers including Goodman and Rheem.
"It is so simple," says Mr. Taucher. "Our vendors have made it very easy to prove, claim, and collect our co-op. It surprises me that so many other businesses leave so much of their co-op unused."
About the Residential HVAC Market in Tampa Bay
According to Nielsen, more than 242,000 consumers in Tampa Bay will purchase heating and air conditioning equipment over the next 12 months. The chart below clearly shows why advertising on Tampa radio has proven to be so effective for Budget Heating & Air Conditioning.
Last week, for instance, Tampa radio reached 88% of all consumers who are likely to make an HVAC purchase. This is significantly higher than the percentage reached by local TV, newspapers, or streaming services like Pandora and Spotify.