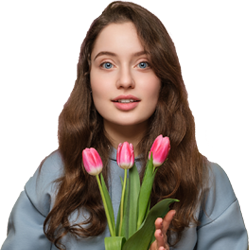 Eighty-four percent of all adults say they will celebrate Mother's Day in 2022. Based on per capita forecasts from the National Retail Federation (NRF), Tampa Bay consumers are expected to spend $321.8 million on the moms in their lives. This is a 13% increase over last year.
"Consumers are eager to find memorable ways to honor their mothers and other important women in their lives and are willing to spend a little extra on this sentimental holiday," said NRF President and CEO Matthew Shay.
The NRF spending projections indicate that Tampa Bay consumers will spend $70.8 million on jewelry and another $53.6 million on special outings such as dinner or brunch. This will be the highest level of Mother's Day spending ever in these categories.
Here is how this large pool of Mother's Day cash in Tampa Bay is expected to be distributed by all retail categories.
The NRF research indicates that men will outspend women 3-to-1 this year on Mother's Day gifts. Most of these dollars will go towards presents for their moms, stepmoms, and wives.
Of all the money spent, Tampa Bay consumers are expected to spend 36% online, 30% at department stores, 27% at specialty stores, and 23% at local small businesses.
To compete for a share of record-high Mother's Day spending this year, local business owners will need to advertise. By most key marketing metrics, the best way to reach holiday shoppers is by advertising on Tampa Bay radio.