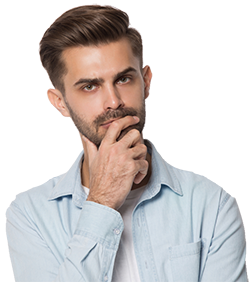 Advertising is critical to the growth and ultimate success of a Tampa Bay small business. The U.S. Small Business Administration recommends that mature businesses should budget 7-8% of its annual income for advertising the company's goods and services.
Businesses that are in an early growth phase, however, should plan on investing 10-12%. Start-up companies that may not yet be familiar to their target consumers should consider investing even a larger percentage.
Deloitte, the world's largest business consulting firm, recommends that "radio advertising should be a big part of the mix for those buying advertising."
"Radio's weekly reach, the percentage of people who listen to radio at least once per week, has been remarkably stable in the United States," says Deloitte. "Not only has reach hovered around 94% for the last few years, but that number is essentially unchanged from the 94.9% percent figure in spring 2001 when Apple introduced the iPod."
Last week, for instance, 2.2-million adult consumers tuned-in to a Tampa radio station. This is significantly higher reach than local TV, newspaper, streaming audio, and social media.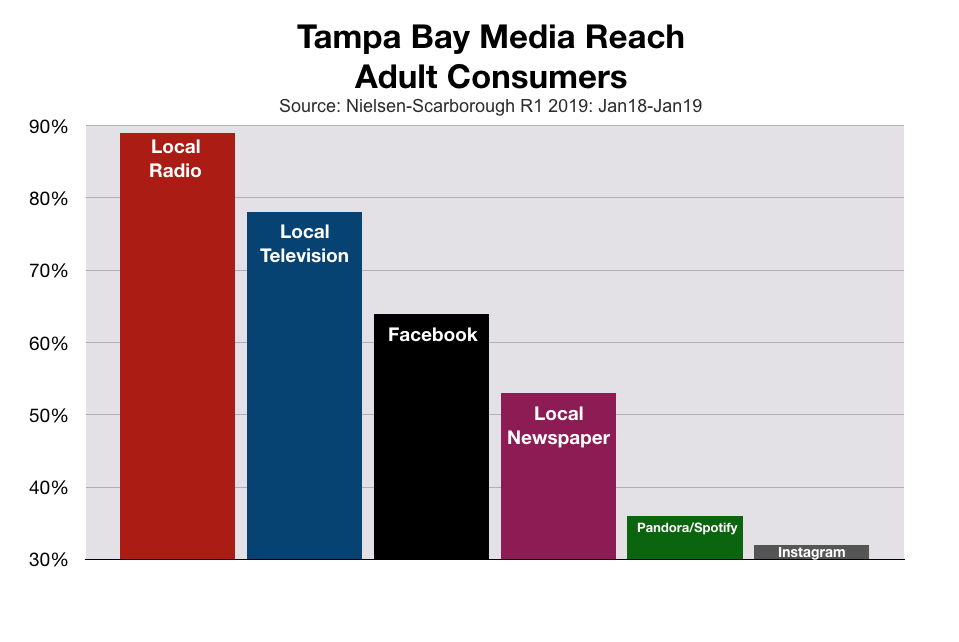 But, does advertising on Tampa Bay radio make the cash registers of small business owners ring?
"I didn't think radio advertising would work. I was not a believer," says David Perritt, Regional Operations Manager of Lakewood National Golf Club in Lakewood Ranch, Florida.
Mr. Perritt's opinion changed after he experimented with advertising on Tampa radio stations when the club first opened in January 2017.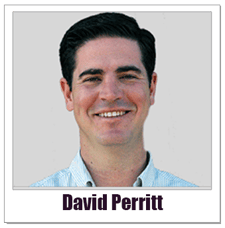 "I have been extremely pleased with the results," he says. "The data shows just how successful radio has been working for us."
"When we started advertising on Tampa radio stations, we saw immediate results," says Mr. Perritt. "Golfers were telling us they learned about Lakewood National from our commercials."
"Not only were they golfers, they were also the golfers we wanted. Those who could afford to buy one of the homes in the community which range from around $200,000-$800,000."
"But, what really blew me away," he says, "was how our radio advertising was driving traffic to our website." Mr. Perritt derives this data from Analytic Owl, an attribution technology which monitors website visits within 8 minutes of a radio commercial airing.
"We notice a surge of online activity every time one of our commercials air on a Tampa Bay radio station. And when golfers come to our site, they can register to play."
"The community is selling out as fast as we can build homes," says Mr. Perritt. "We have already sold 500. We are ahead of our goals and projections. We couldn't be happier."
Advertising On Tampa Radio Helps New Bakery Make Some Dough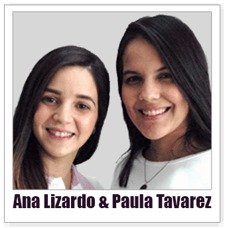 Ana Delicias Bakery in Tampa is not just a small business. It's a tiny, family-owned business with big ambitions. Advertising on local radio is helping the business raise the dough to grow.
After being in business for five months, Ana Delicias Bakery ran its first radio commercial.
"Radio advertising is not an expense for us, It is an investment," says Paula Tavarez who co-owns the bakery with her cousin Ana Lizardo. "That investment has paid off."
"We began seeing a lot of new customers," adds Ms. Lizardo. "We would ask them how they learned about our bakery and they would tell us that they heard about it on the radio."
Tampa radio's ability to reach well beyond the local community proved to be a benefit for the bakery as well. "We started to see customers from Brandon and St. Petersburg," says Ms. Lizard. "People were driving from 35 minutes away to buy our cakes."
Ana Delicias first radio advertising campaign lasted four weeks. "When the commercials started," says Ms. Tavarez, "we saw a surge in our business. When the commercials stopped, then our business slowed down."
As a result, the bakery now uses radio advertising on a regular basis.
"Our cash register is the true measurement of how well advertising on Tampa radio works," says Ms. Tavarez. "When we advertise, we bring in more customers."
Local Real Estate Agents Find A Home On Tampa Bay Radio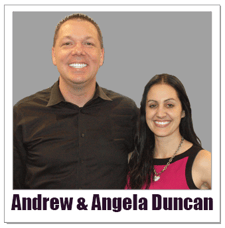 Tampa Bay real estate agents Andrew and Angela Duncan have had similar success. Collectively, the team is known as 'The Duncan Duo'.
"When we first started advertising on Tampa radio in 2009, our growth trajectory really took off," says Mr. Duncan. "We had been selling 100 homes a year. But when we invested in radio advertising, our sales began growing by 50% every year."
"Most Tampa Bay real estate agents were concentrating their advertising on bus-benches, newspapers, and home magazines," said Mr. Duncan. "Nobody seemed to be advertising on Tampa radio, so based on what we learned from the other successful agents, we decided that's where we would invest."
"We started with a $3000 per month schedule on one radio station. After about six months, our advertising began to deliver a positive return on investment. So, we started increasing the number of commercials we were running and adding more radio stations."
"We now advertise on six radio stations with a budget at a multiple many, many, many times higher than our original budget," says Mr. Duncan. "As a result, this year we will sell 1000 homes resulting in $250,000,000 in volume. We know that every $1.00 we invest in advertising on Tampa Bay radio will return $5.00 in sales. This is a tremendous ROI when we are competing with 10,000 other local real estate agents."
"Compared to all the other forms of advertising we have tried, radio advertising delivers our best ROI."
Radio Advertising Helps Our Businesses
Marketing expert Doug Schoen wrote an article for Forbes after he learned of local radio's resiliency in the digital age.
"You wouldn't know it from all the media coverage focused on streaming video and streaming music," wrote Mr. Doug Schoen, "but recent Nielsen data shows radio actually has the most reach among American media consumers."
He goes on to say, "It's quite clear that we should all be paying more attention to radio, its reach and potential to help our businesses. It's doing the job with expert efficiency."
More Advice For Tampa Bay Small Business Owners