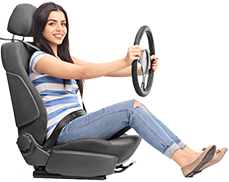 In 1930, the Galvin Manufacturing Corporation put the first car radio on the market. They called it the Motorola. This in-car entertainment would setback a Tampa Bay consumer about $120 which would be equivalent to $1200 today.
But, if you had that kind of cash, you would be able to cruise around in your Ford Model-A, DeSoto, Packard, or Studebaker and hear the music of the day from radio stations in Tampa, Miami, and Atlanta.
Today, there's a radio in almost every vehicle on the streets of Tampa Bay. Despite the competition on the dashboard from other sources of entertainment, AM/FM radio remains the dominant choice for in-car entertainment. This is great news for local business owners who depend on Tampa radio to market their goods and services.
According to a recent study by Edison Research, 81% of adult consumers who have been in a car during the past month listened to AM/FM radio. No other choice came close.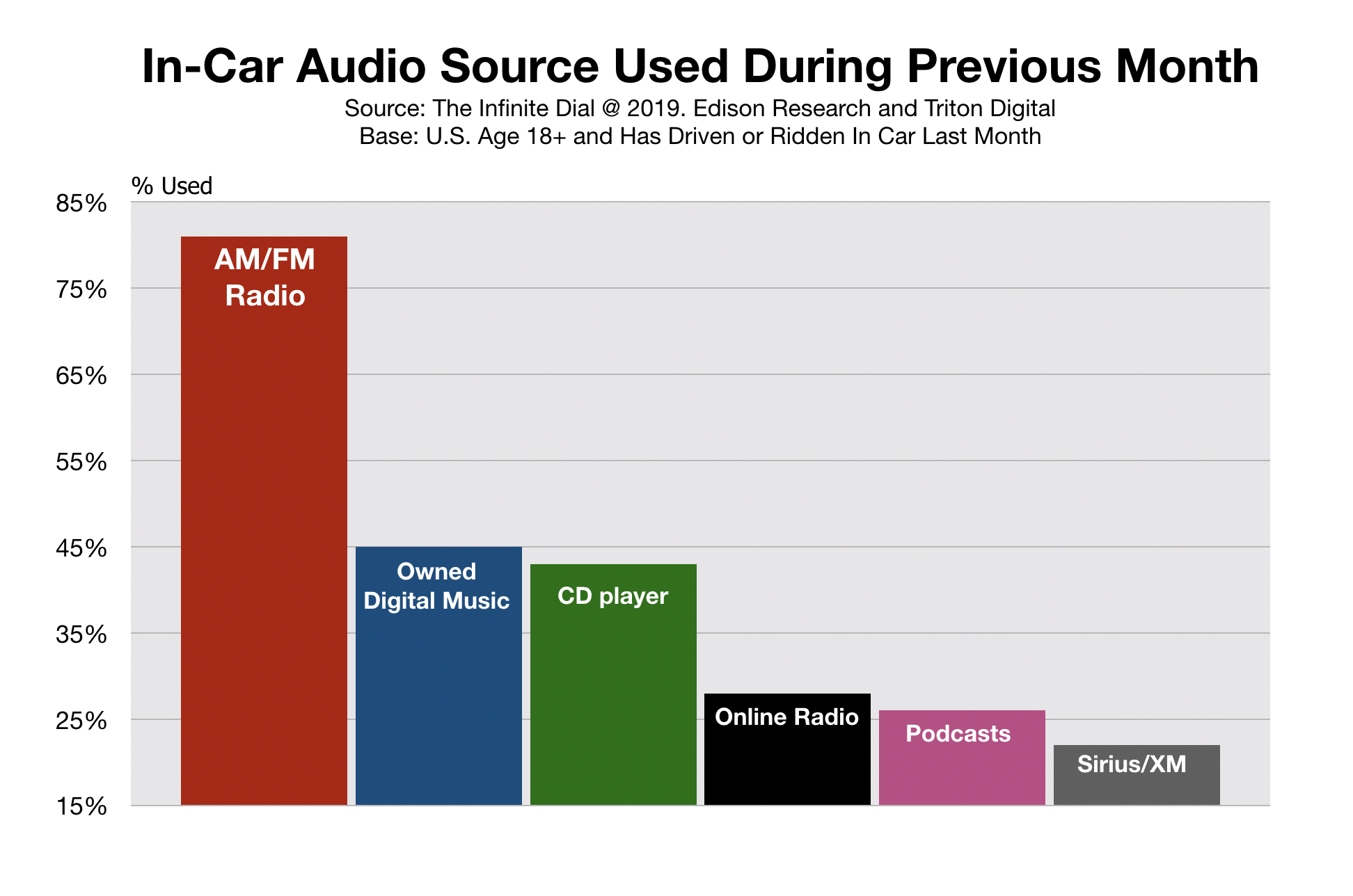 According to Nielsen, more than 2,193,604 adult consumers tuned-in to a Tampa radio station last week. More than 75% of these people listened in a car.
This mobile listenership can be very valuable to Tampa Bay small business owners because cars put consumers in proximity to local retailers.
A study by USA Touchpoints, a cross-platform measurement company, studied the time-lapse between audio media use and time of purchase. Radio was, by far, used most often within one half-hour of a purchase.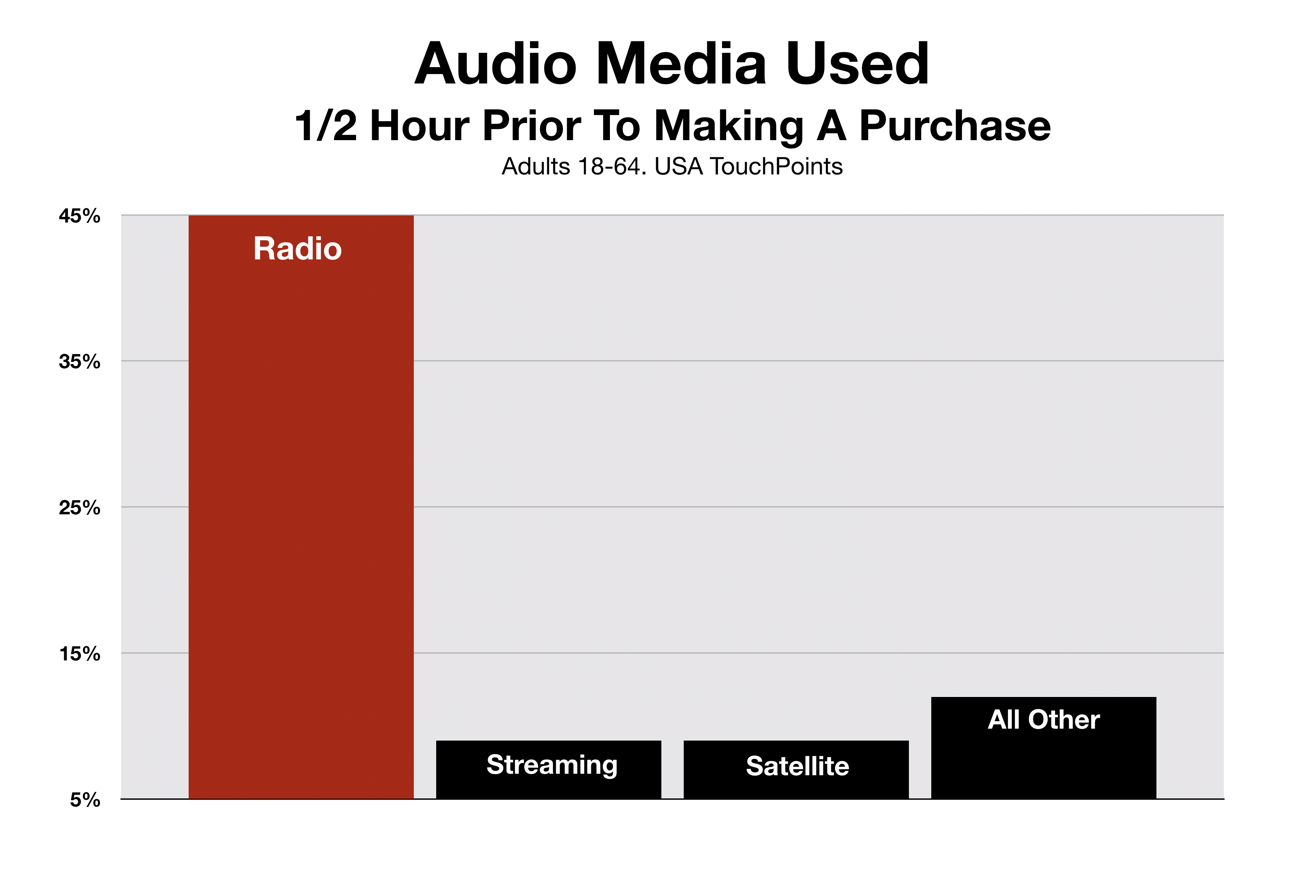 Many Tampa Bay marketers understand the importance of reaching consumers while in their cars.
Hungry Howie's is the 12th largest chain of pizza restaurants in America based on sales volume. The company has 551 locations. Seventy-one of the stores are in the Tampa Bay area.
For the past 33 years, advertising on Tampa radio has helped Hungry Howie's grow from just 20 locations in the Tampa Bay area to 210 throughout the state.
"Our Florida locations outsell all of the other stores across the country," says Barry Devine, founder of Devine Advertising, a St. Petersburg based small business which has been responsible for Hungry Howie's marketing since 1986.
"The only thing we do differently here in Florida," says Mr. Devine, "is we use lots of radio advertising. Far more than the Hungry Howie's locations in other states."
To reach people before dinner time, Hungry Howie's dominates afternoon drive time on Tampa Bay radio 52 weeks a year. "Eighty percent of our advertising runs weekdays between 3pm and 8pm" says Sandra Harley, Devine Advertising's media planner and buyer. "To build our frequency, we depend on commercials that are 15-seconds or shorter plus traffic report sponsorships."
"Because of traffic congestion during afternoon drive time," adds Mr. Devine, "it is not unusual for someone on their way home to hear our advertising two or three times. That's exactly why we are so successful."
More Advertising Advice For Tampa Bay Small Business Owners