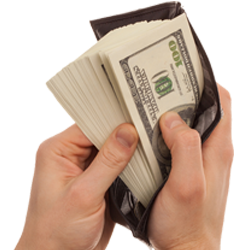 Tampa Bay area business owners are expected to spend $1-billion advertising online in 2022. This, according to Borrell Associates, a company that tracks advertising expenditures across the country.
Borrell's forecast indicates that almost 50% of Tampa Bay's online expenditures will be in the form of paid search. The most recognizable type of this advertising is the paid ads that appear adjacent to the results of almost every search query on Google, Yahoo, and Bing.
Borrell's forecast also indicates that approximately 27% of online expenditures will be in the form of display advertising. This consists of traditional banner ads that appear across millions of websites and apps, including social media platforms like Facebook and Instagram. According to SmallBizGenius.net, the average Tampa Bay area consumer is served more than 1700 of these ads per month.
Video advertising in Tampa Bay is forecast to account for 21% of all online ad dollars in 2022. Like search and display, millions of websites can support this type of advertising. This includes sites, apps, and platforms like YouTube, Roku Channel, Hulu, Paramount+, and most social media sites.
The remainder of online advertising dollars is expected to be spent on audio advertising, including streaming sites like Pandora and Spotify; or email marketing campaigns.