There are 252 Metro by T-Mobile stores in the Tampa Bay area. As Manager of Field Marketing for the wireless company, Audra Wolf is responsible for bringing customers into every single location.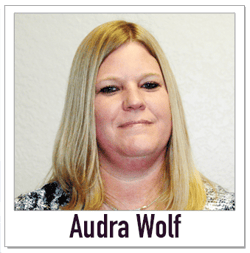 "It's all about driving in-store foot traffic," says Ms. Wolf. "Every dime we spend is about getting people through the door and have them make a purchase. We have been very happy with the return-on-investment (ROI) we receive from our promotions on Tampa radio stations.
"We have a number of ways we track sales," she adds, "so we know our radio plan is working for us."
Ms. Wolf has been with the company since it launched in the Tampa Bay Area 14 years ago as Metro-PCS. "The telecom business is so much more competitive than it was when I started in 2005," she says. "But with the help of our radio partners, we have seen astronomical growth. Research and focus groups results show our brand perception to be very high among consumers. What we do on Tampa radio has really helped drive that."Market research affirms Ms. Wolf's belief in radio as an advertising and promotional tool for Metro by T-Mobile.
According to Nielsen, radio advertising in Tampa reaches significantly more wireless users than television, newspaper, or streaming audio services like Pandora and Spotify.
One of the issues facing every wireless provider including Metro by T-Mobile is customer retention. According to Nielsen, in Tampa Bay almost 250,000 consumers are planning to switch carriers over the next 12 months. Advertising on Tampa radio stations is the most potent way to reach these fickle phone consumers.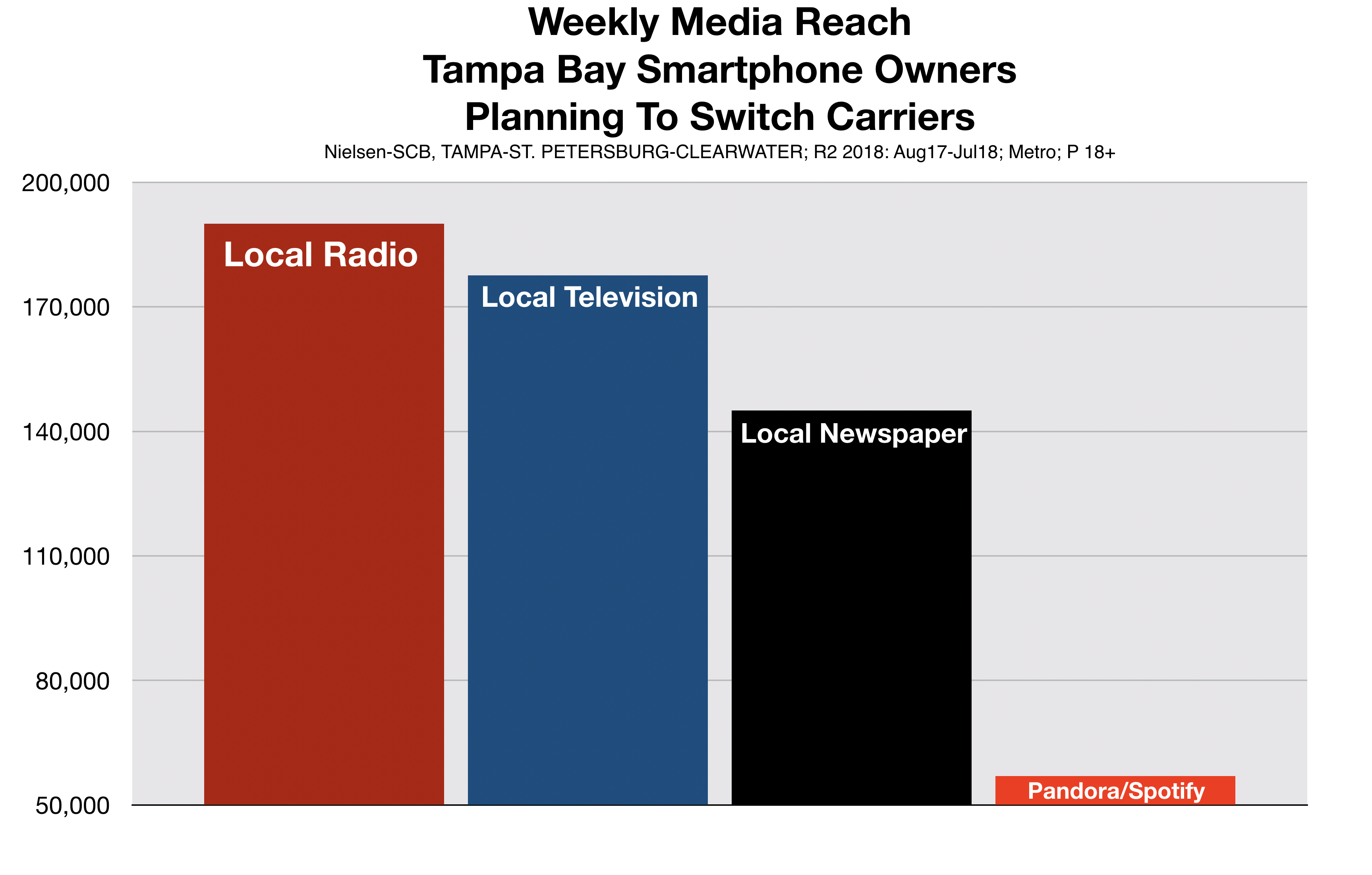 To retain current customers and convert new customers from other carriers, Metro by T-Mobile uses a two-step approach to advertising on Tampa radio stations.
"We use traditional radio commercials," says Ms. Wolf, "to communicate the brand's value and benefits. We also create promotions on Tampa radio stations to then give consumers a reason to come to our stores."
"We really like to create a 'wow' factor for our customers by creating the opportunity to come to our stores to win great prizes like cruises, concert tickets, and fantasy experiences," says Ms. Wolf. "What's nice is, I can share my vision of what I want to happen with our Tampa radio partners, and they usually create a successful promotion that meets my objectives."
One of Ms. Wolf's favorite radio station promotions involved giving back to the Tampa Bay communities where the Metro by T-Mobile stores are located.
"At Christmas time," she explains, "a lot of our customers can't afford the $50 to have their kids' pictures taken with Santa at the local mall. So we partnered with a Tampa radio station to invite families into our stores to have free pictures taken."
"We found an awesome Santa and we decked out each store. It looked awesome. It was so sweet and gratifying to see our local families come in all-dressed-up for their pictures. It was really touching."
"This promotion was a huge success. Our Tampa radio partner really helped bring customers into our stores. We did sell phones, but the most important thing is these types of events really solidify our brand into our community."
Radio Promotions Keep Us Top Of Mind
"It's these types of radio promotions," adds Ms. Wolf, that really keeps us top-of-mind. That is a critical place for us to be in a very competitive market like wireless."
Over the course of the year, Ms. Wolf will partner with 12-15 Tampa Bay radio stations. Each serving a different demographic or community.
"We break down our demographics by zip code," she says. "We look at the age and ethnic populations surrounding our stores. We can then determine which Tampa radio station best serves that audience. We really can't do that with other media."
Perhaps the most significant indication that Ms. Wolf's plan is how the individual Metro by T Mobile stores respond.
"Only eight of our Tampa Bay stores are corporately owned. The rest are owned by authorized dealers. Each of those independent, small business owners is given cooperative advertising funds. To use those funds, they must contribute a small portion of money out-of-pocket."
"Our stores use almost 98% of their available co-op funds every year," says Ms. Wolf. This is remarkable compared to the average of all business categories where less than half of this type of 'free money' is ever used.
"Our owners would not use such a high percentage of their co-op dollars plus spend out of pocket if what we were doing with our Tampa radio stations wasn't working," adds Ms. Wolf.