J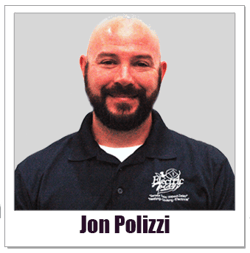 on Polizzi has owned Electric Today, LLC in Tampa with his dad and brother since 2004. The company provides residential electrical and air conditioning repairs to customers in Hillsborough, Pinellas, and Manatee counties.
In late 2017, Electric Today began advertising on Tampa Bay radio. The results have been spectacular.
"Last year," says Mr. Polizzi, "our business grew 67%. The only thing we did differently was to add radio advertising into our marketing mix. I attribute most of our growth to what we have done on the radio."
When the Polizzi's launched their Tampa Bay small business, they depended on word-of-mouth and referrals to develop their business. But in 2008, Jon realized that to expand faster, he would need to be, in his own words, "as good at marketing as I was at electrical work."
"We started marketing on the internet concentrating on SEO (search engine optimization) and PPC (pay-per-click)," he says. "When someone was searching online for an electrician we wanted them to find us."
Mr. Polizzi says his investment in digital advertising took his company to new heights. But in 2017 he knew it wasn't enough.
"To get to our next level of growth," he says, "I knew we had to expand into mass media. We need to be top-of-mind when someone is having issues we can fix. That's where radio comes in."
"Our first attempt at radio advertising did not work so well. We made the mistake of not buying enough commercials to be effective."
"We then started advertising on Tampa radio every week with very high repetition, and that's when we started getting results," says Mr. Polizzi. "Our return on investment (ROI) has been really good."
Mr. Polizzi has learned the combination of his digital advertising and his advertising on Tampa Bay radio is very potent.
"Digital advertising is great for direct-response. If someone's lights or air conditioning fail, they ask Siri or search Google for an electrician. When they do our name will pop-up. But, we aren't the only electricians who show-up in the response."
"I know, though, if someone sees us on the internet after hearing us on the radio 7 or 8 times, our name will jump off the page. Name recognition, at that point, is very important."
Advertising on Tampa radio serves primarily as a branding tool for Electric Today. "I don't expect when someone has an electrical problem they will wait around for our commercial to come on the radio before calling, "says Mr. Polizzo. "Surprisingly, though, it does happen."
"Just the other day, we received an email from a customer who said, "I just heard you on the radio and I need my lights fixed. But that's really not why we advertise on the radio."
Mr. Polizzo reiterates, "I know if I can beat my name into someone's head enough times, they will know us when they need electrical or air conditioning repairs."
Radio Advertising Can Work For Other Small Business Owners
"Radio advertising can be effective for other Tampa Bay small business owners," says Mr. Polizzo, "if they do it right."
"First of all, they should invest in enough frequency to produce results. In our case, we put back 10-12% of our sales into our advertising budget."
"To help get the highest level of frequency to be effective, I recommend using a mix of 60-second commercials with less expensive 15-second and 30-second commercials. Frequency makes radio advertising work."
Finally, Mr. Polizzi recommends using a jingle. "I can't tell you how many times we go to a customer's house and they can sing the Electric Today jingle. It does really keep us top-of-mind."
Mr. Polizzi is convinced that pulling the plug on his radio advertising would harm his company's growth. "We are in a very competitive business, "he says. "If we lose our spot at the top of customers' minds, another company will step right in and replace us."