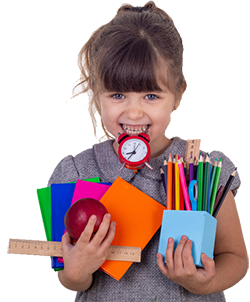 The National Retail Federation has predicted that this year's back-to-school shopping season will set a new record. Households with school-age children are expected to spend, on average, $696.70 preparing their kids for the first day of classes. This tops the previous record set in 2012.
For Tampa Bay small business owners, this means there is $560,193,514 of back-to-school bucks in play between now and the first bell of the school year.
According to the NRF, here's how the $696.70 per household will be spent.
Clothing & Accessories: $239.82
Computers & Electronics: $203.44
Shoes: $135.96
School Supplies: $117.49
To grab the largest share of back-to-school spending will require small business owners to advertise. By any metric, advertising on Tampa radio stations will be the most effective. Here's why.