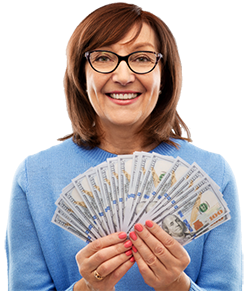 The first Baby Boomers were born in Tampa Bay during 1946, and they kept coming until 1964. Today, this generation represents 21.8% of the population.
According to Visa, however, when it comes to the ability to buy goods and services from local business owners, people 50 and older are responsible for 56% of all retail spending. In Tampa Bay, that equates to $33-billion.
Forecasts from the Bureau of Labor Statistics indicate the spending power of the Baby Boomer generation will remain dominant through at least 2025. This is fueled, in part, by the Boomers' continued participation in the labor force.